Bali Silent Retreat is a place to unplug, unwind and reflect. Set amongst peaceful rice fields in the rural and less travelled western part of Bali with views of Mount Batukaru, Bali's second-highest volcano, it's a truly special, serene and unique experience.
I was there this time last year, and with limited travel due to Covid-19 have been looking back through my photos and thought I'd share my experience.
Accomodation options
There are private bungalows and shared dorms with various pricing options. I'm fussy with accomodation so I stayed in the private bungalow – the most expensive option – but it's worth it. It was quiet and private with a cute verandah overlooking the ride fields above.
The overall experience, location, activities of yoga, meditation etc and most of all the incredible meals – healthy vibrant (mostly vegan) flavoursome food that's grown onsite. I've wanted to go to the Silent Retreat since hearing about it on my trip to Bali in 2015, and finally went in July 2019.
Meditation at Bali Silent Retreat
The style of meditation is relaxed, unstructured silent introspection and reflection. There are daily optional structured activities including yoga, meditative walks and other classes. The rest of the time you're free to wander through the tropical gardens or sit and contemplate the world.
Bali Silent Retreat seemed like the ideal gentle intro to silent meditation to me. I love the idea of silence and reflection, yet Vipassana meditation retreats I've heard about sound quite intense and formulaic with the 4am starts and rules, and I was looking for more holiday style relaxation this time.
Yoga Classes
Daily yoga and meditation classes are held in an open air structure with a fabric roof (above) called the 'Yoga and Meditation Octagon Bale' surrounded by trees. Classes are suitable for all levels and lead by different international yoga instructors. You can choose morning, afternoon or both.
Tropical Gardens
Tours are available of the impressive productive sustainable gardens which use permaculture principles and have some fascinating tropical plants, fruits and vegetables. the garden tour was a real highlight – we tasted the sweet pods of raw cacao trees, and put the bright peachy-coloured sap of the 'lipstick tree' on our cheeks and lips!
The whole grounds are surrounded with well kept gardens. Dozens of ripe passion fruit overhand the chillout hammock zone ripe for picking.
What It's Like at Bali Silent Retreat
The Retreat really is a breath of fresh air, a chance to reconnect with yourself, reflect, relax and unwind from constant stimulation of everyday life. A reminder to be gentler to yourself and closer to nature. It has a really special energy.
Described as a "five star ashram", Bali Silent Retreat is certainly therapeutic and relaxing with ashram principles. Guests can do as they feel, participating in as much or as little as they wish. It isn't linked to any particular discipline or philosophy; this agnosticism really appeals to me!
Photos of Bali Silent Retreat
Given the 'silent' subject I decided a photo essay is the best way to share my experience. I wish I'd taken more photos but I switched my phone off for most of the trip in line with the recommendations and purpose. Some fo these pics are from a lovely girl I met there.
Enjoy! Let me know what you think in the comments section below, and if you have any questions. Or if you've been to this or a similar retreat I'd love to hear about your experience.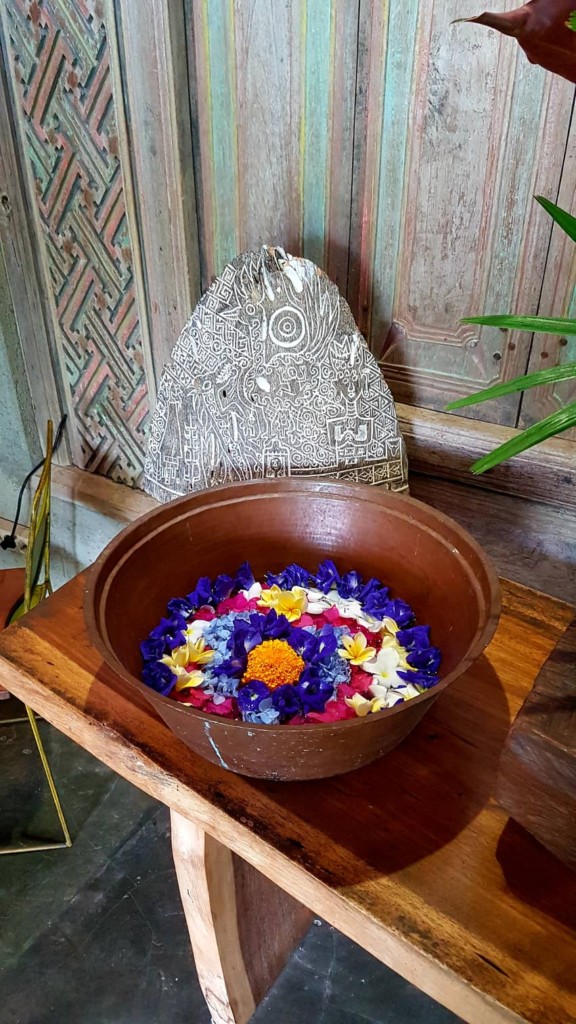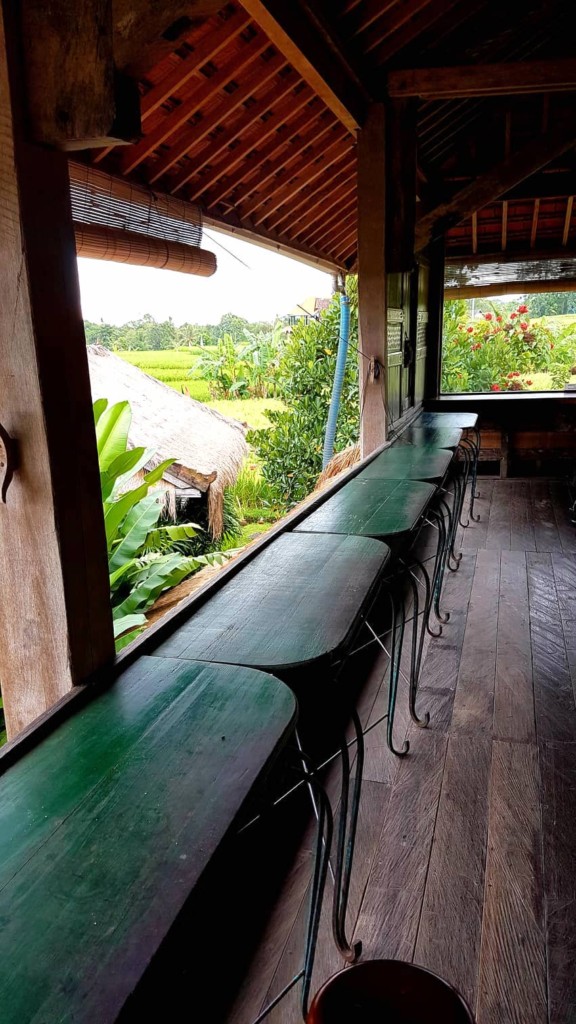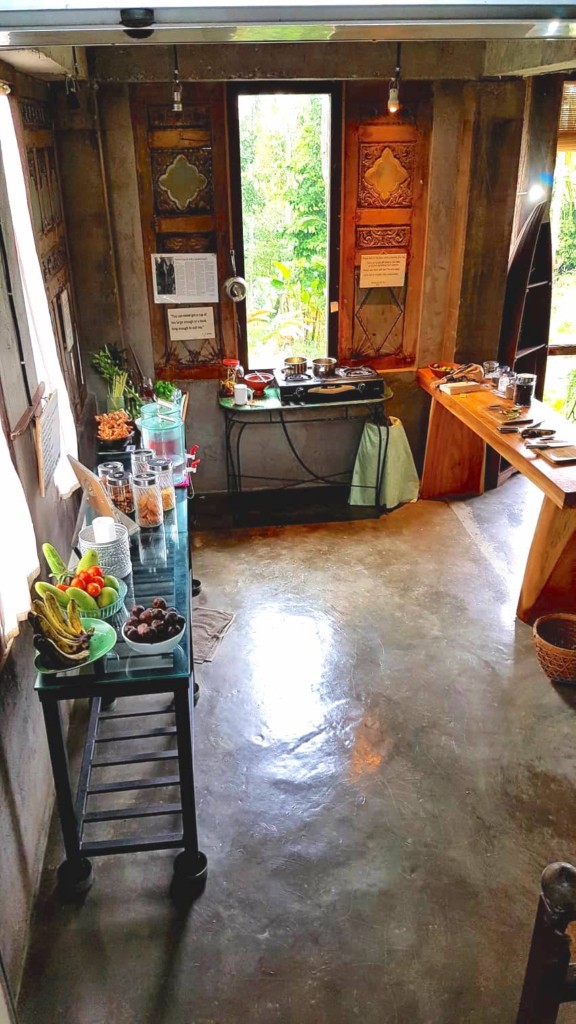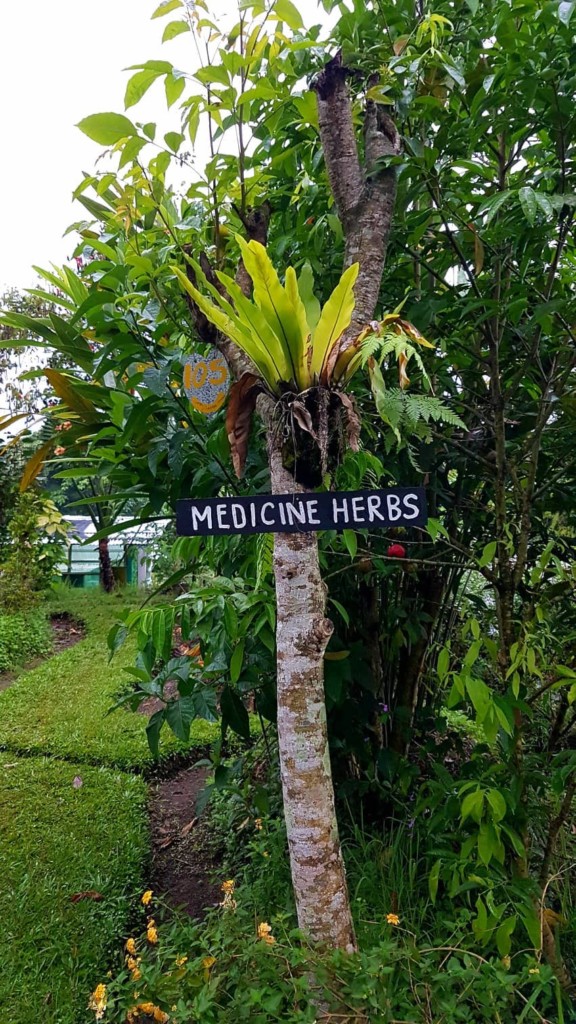 Day Tour to Mt. BatuKaru Holy Temple
One of the day trips we did included the stunning old temple below. The history and culture are fascinating.
Day Tour to Hot Springs
We also visited some hot springs with pools to swim in,. They had a swing – I love a swing!
For full info and programs see the Bali Silent Retreat Website.